Strength and Power for High Bar Routines
The Myosource Kinetic Bands are great for improving gymnastics high bar strength, flexibility, mobility, and endurance.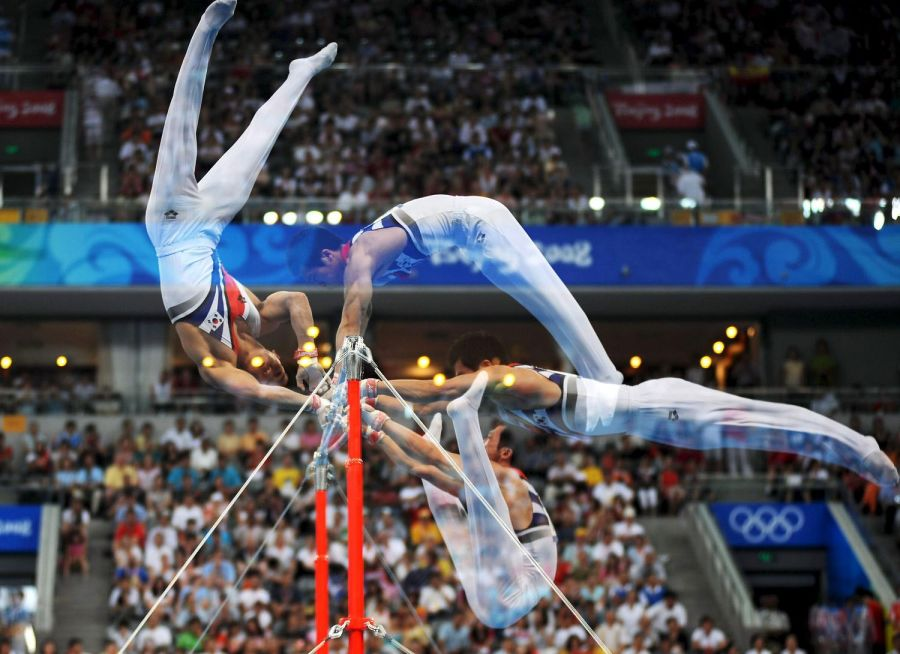 The men's high bar gymnastics event is a combination of strength and skill. A gymnast must maintain great timing and flexibility, as well as an extremely tight body, in order to be successful when performing on the high bar. The fly away, stem, half turn swing, back giant, half pirouette, tap swing, clear hip, and front giant are just a few of the moves you can expect to see in a high bar routine. Since each move transitions immediately into another, it takes aggressive and effective skills to perform a successful routine. Sloppy swings and casts will prevent a gymnast from advancing in skill level and increase the risk of injury.