Posted by Myosource Kinetic Bands on 5th Aug 2019
Running is by far the most effective way of shaking off that extra fat while making your body stronger every day, plus other added benefits as well.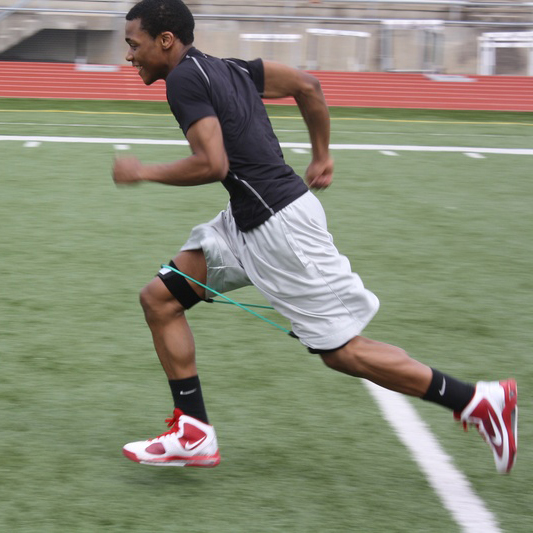 Benefits of Running
1. Keep your weight on track and help shed that extra fat.
When you run, you burn a lot of calories thus making it one of the best forms of weight-loss exercise. If it's your first time running, start slow and increase speed as you go.
2. Running can add 3 years to your life.
According to research, running could add 3 more years to your life, and runners have a 25-45% reduced risk of premature death. Yes, you read it clearly. Running can prolong life and this is possible even if you run at a slow speed and only a few minutes per day.
3. Run for a cancer-free life.
Running helps reduce the risk of developing cancer, like colon, endometrial, and breast cancer, especially for women.
4. Depressed? Go for a run!
Running contributes to better mental health. If you're down in the dumps, go for a run. It helps clear all the "cobwebs in your brain" and helps you feel better and improve your self-esteem. It's just a matter of how you see yourself and how running helps you improve on that part.
5. Run for that natural glow.
Surely, running helps reveal that natural glow in you because running helps unclog those pores. When you sweat a lot through various exercises like running, it will release those natural oils, making your skin look healthy and glowing.
6. Running helps improve sleep.
Especially those who suffer from insomnia, running can help improve sleep. When you have a fixed running routine, your body will also adapt to a good sleep routine. Just make sure you have enough of those zzzzzz's before you go for a run the next day to avoid fatigue during your run.
7. Running helps sharpen your memory.
As with other forms of exercise, running also helps boost your memory. It helps reduce the risk of developing Alzheimer's Disease and Dementia.
8. Running is good for the heart.
Studies show that running every day for 30 minutes to an hour can help reduce the risk of heart disease as it helps lower your blood pressure and increase artery elasticity.
9. Running helps you breathe easier.
Running makes your lungs strong. Non-runners tend to feel out of breath easily, even walking for just a few minutes or climbing up a few steps. But if you regularly run, you will notice a huge difference in the performance of your lungs even during "breath taking" activities.
10. Running strengthens your core.
You may not notice it at first, but running helps to build a strong core. Having a strong core is essential in everyday life as it helps improve your posture, keeps your limbs strong and basically just make your everyday activities easy.
Final Note
There are many exercises that you can do everyday to keep you fit and healthy, and running is basically one of the most practical ways to engage all your muscles and keep you energized the whole day. Running can be done without any equipment though it will be more effective and powerful when you combine running with these amazing leg resistance bands. Kinetic Bands® provide more resistance which makes your legs stronger, leading to a great total body performance.
If you need assistance on how to properly use resistance bands and other ways to achieve your health and fitness goals, feel free to reach out to us and we'll be happy to guide you through your journey to a healthy lifestyle!