Posted by Zach The Trainer on 7th Oct 2019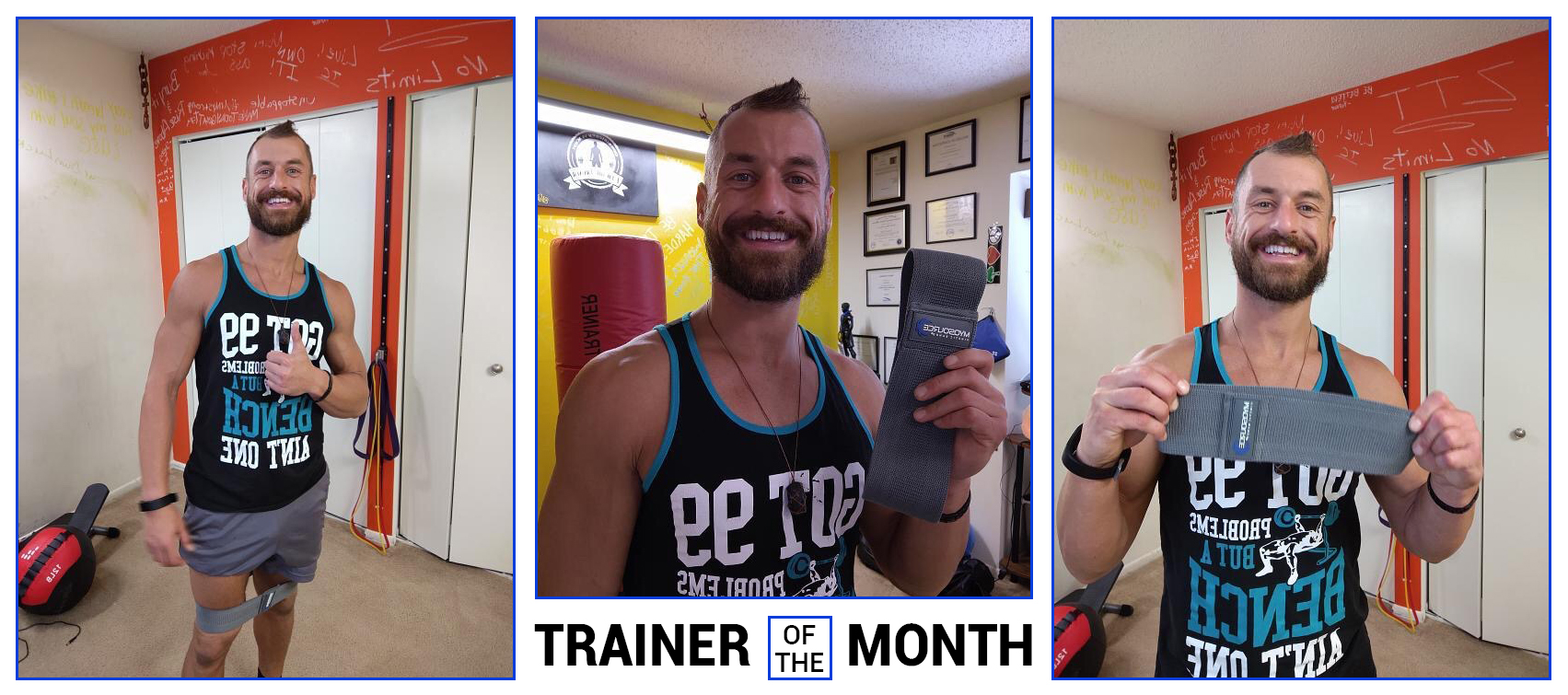 Meet Zach!
Zach the trainer out of Knoxville TN specializes in functional pain free training with a holistic view and corrective exercises to help anyone from college athletes to youth to our elderly.
MY STORY
I became a personal trainer after years of figuring out how to cope with my own physical setbacks. I have been in serious pain since childhood. I have Rheumatoid Arthritis (RA) and have been siting that my entire life. I have been in five serious car accidents that have led to injuries, pains, and doctors prescribing me medication as the only way to relieve the pain. Instead of medication and surgery, I turned to research. I began to learn how to help myself. I can honestly say that today I am living pain free without any medication and have managed to keep my RA under control and my autoimmune diseases at bay with knowledge of herbal supplements and natural therapeutic remedies. This led to my love of fitness and a passion to help others be confident and pain free in their own skin.
MY APPROACH
I use a holistic approach, with a focus on the whys. Why are you in pain? Why are you limited? What is going on underneath the surface? I use natural and healthy approaches to diseases and weaknesses that are holding us back. For every illness on earth, I truly believe there are natural cures. I work to not only build your body, but to also build your self esteem. I teach self-defense and boxing. I do both training for weight loss and athletic training. In addition, I am a corrective exercise specialist. Since 2014, I have helped change over 250 lives.
MY 5 FAVORITE MYOSOURCE PRODUCTS
1. Booty Bandz
5. KineticRT Suspension Straps
All of these products are great. 4 of the 5 can be used anywhere and all can be utilized for many different types of exercises and workouts.
FOLLOW ME ON SOCIAL MEDIA
Instagram: @zachthetrainer
Facebook: @Knoxvilletrainer
YouTube: Zach The Trainer
Website: zachthetrainer.com
FINAL NOTE
Seeing people inspired after having nothing but doubts motivates me to learn more and help as many people as I can. Don't hesitate to reach out to me for more information about my training style. I'd love to help you on your way to becoming a stronger and healthier version of yourself!