Posted by Coach McQueen on 14th May 2019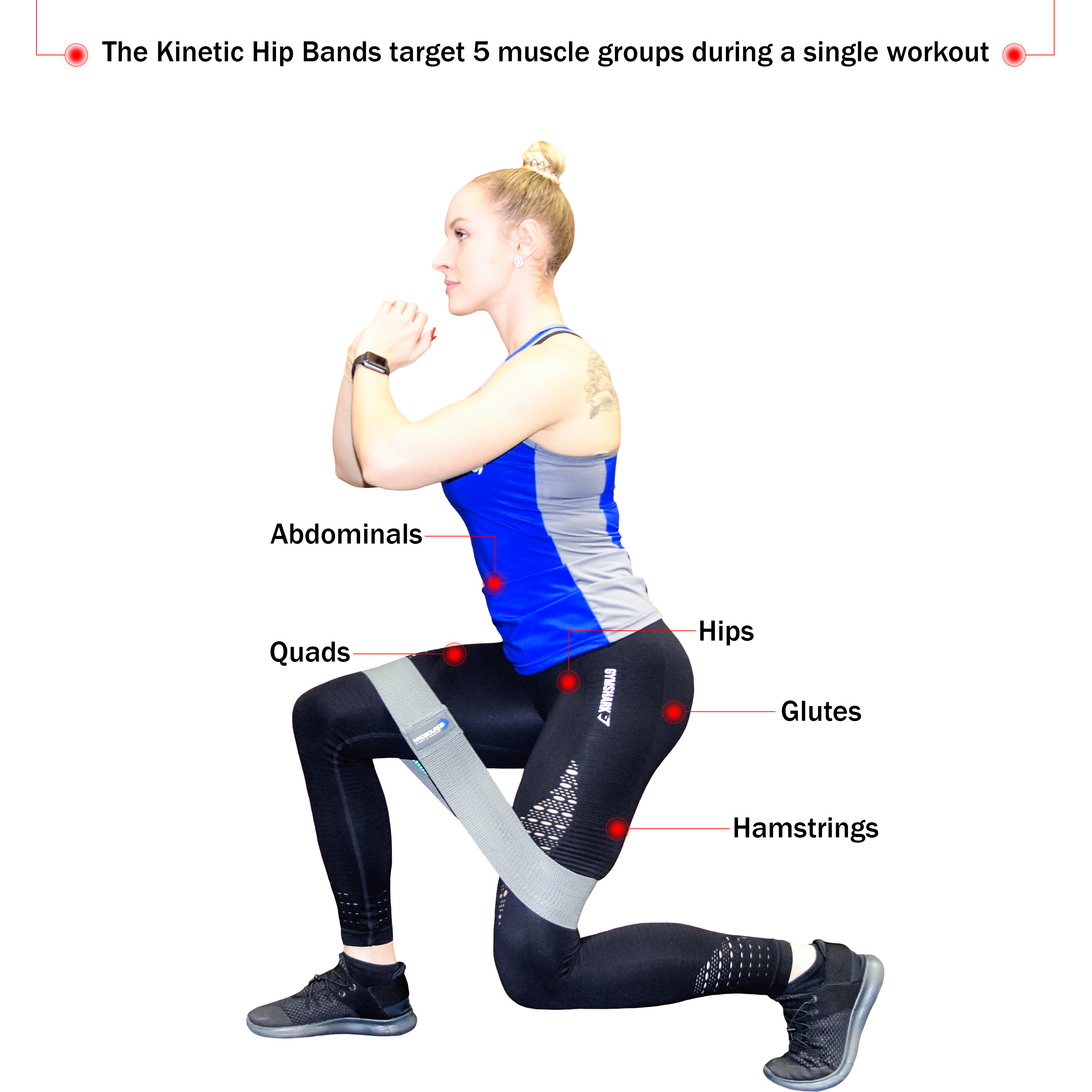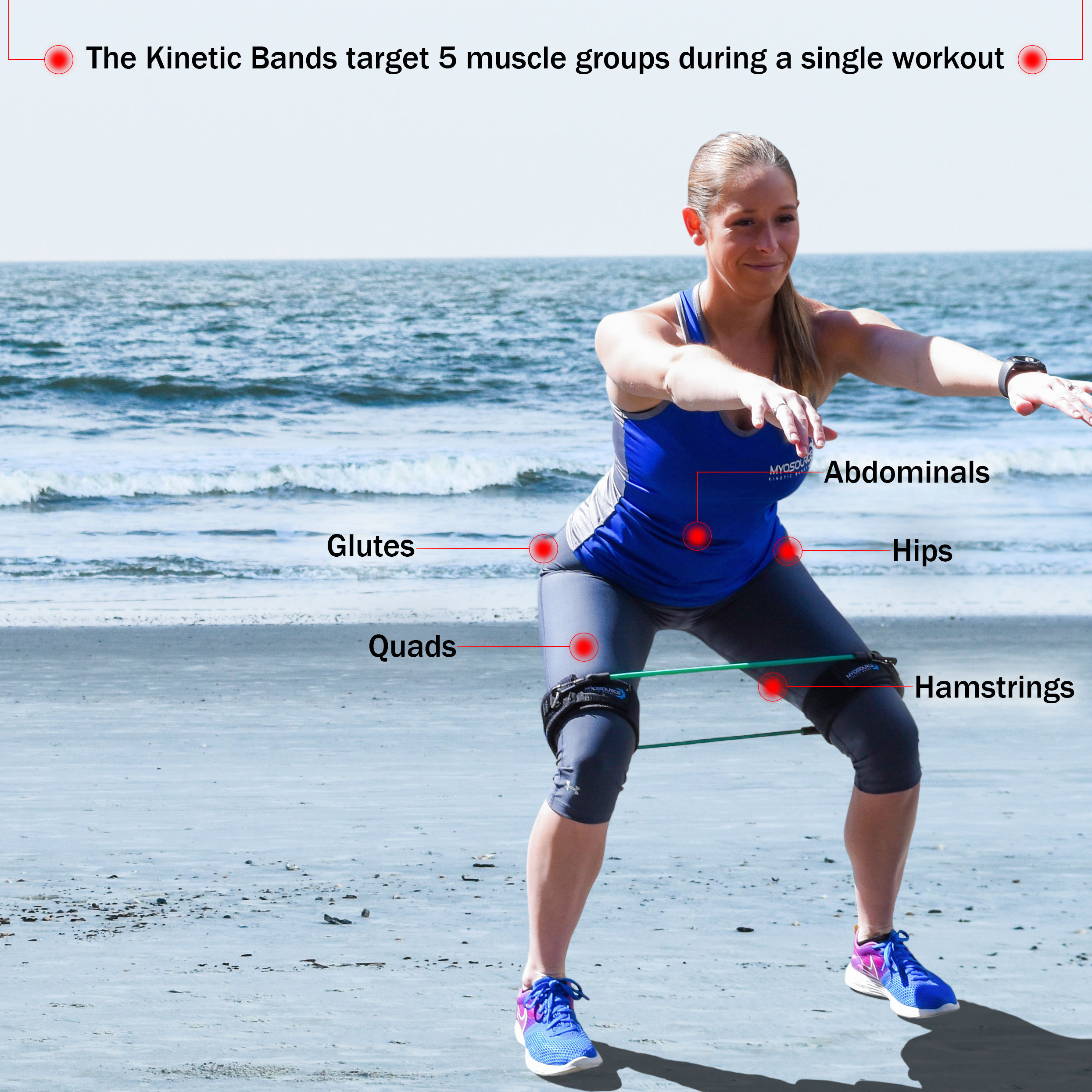 Are you looking for a great workout that fires and activates the quads, glutes, and hips, all while elevating your heart rate? Both the Kinetic Bands and Kinetic Hip Bands are the products to do just that!
The Kinetic Bands have been our staple product since 2006 and I personally still use them on average 2-3 times per week. When we decided to add the Kinetic Hip Bands to our product arsenal, I have to admit I took them for granted regarding the benefits. I thought the "OG" Kinetic Bands were all we ever needed and I was skeptical in branching out to other forms of leg resistance bands. As soon as I pulled the hip or "booty bands" up my legs, I began to see their benefits and that it was not just OK to branch out but it was highly beneficial to switch up my workout routine. Now I train with both sets and alternate between them during my workouts.
The Kinetic Hip Bands offer a more isolated and compact resistance benefit directly targeting the larger muscles while the Kinetic Bands are great for full range of motion resistance, targeting a larger area. Both products offer unique results when targeting the lower body and core, while also increasing cardio endurance levels.
When I want a great burn but still want to work on flexibility and range of motion, I superset the two resistance products together. First, I perform lunges with the Hip "Booty" Bands to get that isolated muscle activation and then simply slide them down and off my feet. The Kinetic Bands are already on with the resistance bands unhooked, quickly hooking the bands back up and move right into a deeper lunge.
I am able to incorporate this superset style workout into so many different exercises including lunges - forward, backward, lateral, and various angles and nearly any other exercise you can think of!
Alone or in combination, these two products produce results when you put in the work.